Experts' Guide to Being Kind to the Earth
We are passionate about caring for the Earth, and we couldn't help but notice that a lot of our experts are, too. To celebrate the places we hike, bike, fish and camp with our families and pets, we asked them for Earth-friendly ideas and advice. And like they always do, they came through.
Leave No Trace
Given how many hikers, campers and outdoor enthusiasts spend time on ExpertVoice, it's not surprising that so many of them live by the practices of Leave No Trace.

Hi, this is Andrea Daniels with the Expert Collective through ExpertVoice. I'm here to share with you the two ways I reduce my environmental footprints. One is the Leave No Trace. I pack it in, pack it out. I swear by their ethics. Second is the Kula Cloth, my reusable pee cloth. You can make your own design. This is my photograph. I swear by the Kula Cloth. So have a great day. Leave No Trace.

- Andrea Daniels
Andrea Daniels
Member since 2018 | Top 5% in Hike, Camping, Climbing, Paddlesports, Ski, Bike
Here's what a few more experts said:
Nick Green: "[I] bring a trash bag with me to pack out more than I pack in on every adventure"
Taylor Tolbert: "The biggest thing my family and I are planning on doing is spending more time in the outdoors and while we are out enjoying the sun and fresh air we plan to try and pick up garbage left in our forests and on trails. I think it will help not only keep things cleaned and environmentally helpful but it will also help us remember why we love to be outside. We need to be better as humanity that we live on this earth and we need to keep it clean!"
Andrew Zahurones: "We are planning on having a spring cleaning day around our house now that the weather is warming up. We are going to donate as many items as we can to our local hope gospel mission to give those items new life in someone else's home. Our kids are participating in an environmental challenge of who can pick up the most trash along our local roadways."
Expert tip
Bring a RepYourWater Upcycled Ditty Bag on your adventures, for picking up trash and keeping it separate from your stuff. RepYourWater created the bags out of damaged shirts, giving new life to material that otherwise would have ended up in landfills.
Reduce, reuse, recycle
We asked: "What are you doing to reduce your environmental impact?"
Many experts said they reuse what they can and recycle what they can't. The top answer: cutting back on single-use plastics.
According to the Natural Resources Defense Council, the majority of plastic (an astonishing 91%) isn't recycled — instead, it makes its way into landfills and the environment. Left alone, those plastics don't break down, they break into smaller pieces called microplastics that harm our health, wildlife and the planet.
More earth-friendly ideas
Experts also said they've been using reusable shopping bags, taking shorter showers, driving less and trip-chaining.
Use this, not that: Road version

A lot of experts said they keep the car in the garage and walk or ride their bikes (when they can).
Expert insight
"If you ride an acoustic bicycle 300 miles in lieu of driving a car, that product becomes impact neutral. If you ride an e-bike 500 miles in lieu of driving a car, that product is impact-neutral. And every mile you ride beyond that, you are offsetting the impact of all of the raw materials that went into those products." — Chris Speyer, VP of Product Merchandising at REI

Kelly Mulvaney: "Riding my bike to work as often as I can, switching to a plant-based diet, finding where to recycle items that the city doesn't take, shopping local/small business as much as I can."

Stephen Claydon: "On a personal note I used to drive, since returning my working day has been adjusted so that I can cycle the 4.5 miles, still meet commitments and deliver to my obligations. As a consequence I have also upgraded from MTB and purchased a road bike, this has now developed into a full time, weekend pass time, heathy lifestyle etc."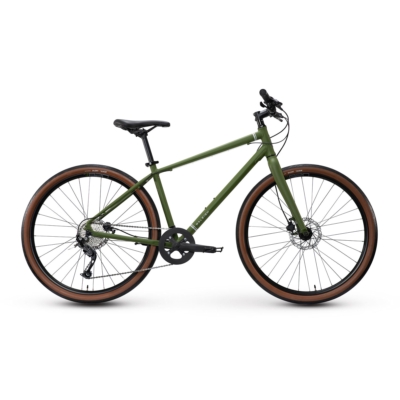 Fun Ride for City Riding/Commuting!
This bike is fun to ride! The fat tires make bumpy streets in Northeast Portland feel as if they are a flat and smooth. The aluminum frame is lightweight, even on the XL size bike. The geometry of the bike makes for a comfortable, upright ride. The stock saddle is actually pretty nice. Getting the front disc brake rotor lined up properly took a little bit of work and the barrel adjuster for the derailleur needed a tweak to smooth out shifting, but other than that assembly was a breeze. The matte green color is cool - though I sort of wish I had purchased the bright yellow bike of the previous model year.
Brand leaders
A lot of brands want to do what they can to lessen their impact on the environment. Here are the brands that our experts mentioned most frequently when we asked who they admire most for environmental leadership.
Patagonia is a major player in supporting the environment and the planet, with its focus on consuming less energy and wasting less water, creating durable pieces and extending the lives of products, and using its time, energy and voice through environmental programs, activism and donations.
REI is reducing its own footprint, powering its own operations with 100% renewable energy and encouraging consumers to demand sustainability in products and policies.
In addition to offering high-quality refillable water bottles as replacements for single-use plastic ones, Nalgene began using recycled plastic waste to create a more sustainable product line.
Salomon has pledged to reduce its overall carbon emissions, eliminate PFCs, operate more sustainably and recycle or re-use the bulk of its operational waste.
Our nominations
The ExpertVoice team also nominated a handful of brands to receive some love for the efforts they make to protect the environment.
icebreaker: Using natural alternatives to plastic-based performance apparel, icebreaker is helping create a more sustainable future. By eliminating acrylics (which contribute microplastic to the ocean when washed) and planning to use only recycled nylon fibers, the brand has a goal of becoming 100% plastic-free by 2023. Soft, biodegradable and renewable merino wool makes up about 80% of the fiber used in icebreaker apparel.
Helly Hansen: Every season, Helly Hansen develops a collection or technology or uses creative materials (like recycled coffee grounds) that take environmentally friendliness to a new level. Lifa Infinity™ Pro, for example, provides waterproofing and breathability without the need for chemical coatings — and gives apparel longer lives since it doesn't need to be reproofed. Helly Hansen also protects the world's water supply by limiting water use, pollution and overall greenhouse gas emissions.
iwi: Rather than sourcing omega-3 fatty acids from marine life, iwi uses a vegan source: algae. And the brand grows its own algae on sustainable farms that use resources other farmers steer clear from. Iwi's open-pond operation uses desert land, sunlight and saltwater — which it recycles over 98% of back into the operation). And since algae grows at such a remarkable rate, iwi believes the crop will be the answer to the world's need for a sustainable protein source.
Host Defense Mushrooms: In addition to actively reducing its carbon footprint, Host Defense has committed to being climate positive, meaning it supports projects that offset its carbon footprint. The brand's research team is also studying and experimenting with mushroom-based solutions that support and protect natural resources. For example, Host Defense is studying colony collapse and experimenting with mushroom mycelium extracts as a beneficial source of nutrition for bees.
Zeal Optics: Using less and giving back are two of Zeal Optics' major initiatives. The brand's 100% plant-based sunglass frames and lenses break down quicker than traditional petroleum-based ones, and goggles (produced at a solar-powered factory) are shipped with recyclable material in place of foam inserts. The brand also removes plastic from the oceans and plants trees for products sold, and partners with organizations that support the environment and protect public lands.
Cotopaxi: The Gear for Good brand has a goal to make 100% of its product lines out of materials that are certified as either responsible, recycled or repurposed by 2022. Cotopaxi designs already focus on minimizing waste, and the brand creates many of its pieces (such as Del Dia packs and Teca fleece) using leftover fabrics, giving them purpose rather than seeing them end up in landfills. Cotopaxi also has its sights set on achieving carbon neutrality by reducing and offsetting 100% of its carbon footprint.
"What environmentally friendly features do you look for when buying a new product?"
Experts' top answer was recycled content and whether the products, themselves, were reusable or recyclable. Experts also look for whether a brand:
Has Certified B Corp status, Energy Star Certification or other energy ratings
Commits to low or no carbon footprint
Plants trees or donates to environmental causes
Uses solar energy or other renewable energy
Uses bluesign®-approved materials
Product spotlights
One of the best ways to use less is to invest in quality — buy gear and apparel that needs to be repaired or replaced less often.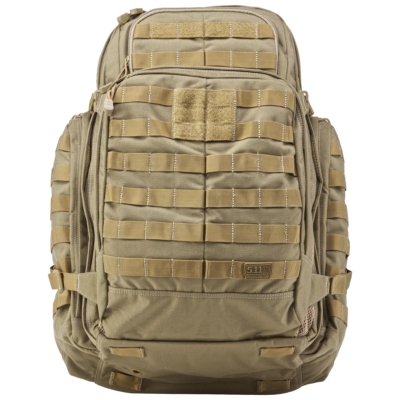 Typical 5.11 quality
Ive had this pack for nearly 10 years now and its still 100% operational. Sure, it shows some wear from continuous use and visits to three continents. I don't baby my gear and I expect it to perform. But there are zero tears, blown out seams, broken zippers. Nothing. Its as fully operational as new. Its 1000D nylon and it makes ALL the difference. Nearly infinitely configurable with tons of molle loop everywhere and internal pouches and compartments of a variety of sizes. Some are solid and others are mesh and ventilated. I've used this bag for EVERY purpose imaginable and I've never found it lacking
Jacob Helmka: "I like quite a bit of recycled materials or products that use scraps or old material, like my Flow-Fold wallet. But to be honest, I really prefer the product that will last me the longest. It's what is great about ExpertVoice, I can find the longest lasting product. In most my hobbies I adhere to "cry once, buy once!"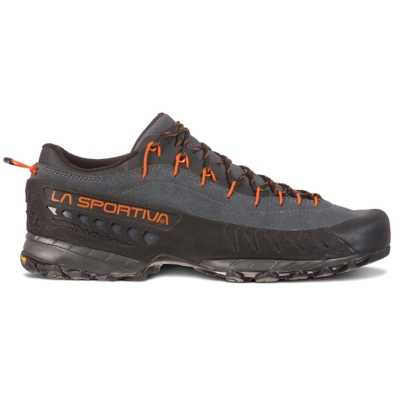 Great durability
Recently I've been bummed about how long things last, especially footwear. These have been going strong for me for a year, with understandable tread wear. You'll need to double knot the laces, but they have held up well, fit my foot (I'd say "true to size") and provide a nice balance between traction, mobility, and support.
Michael Orlow: "Not throwing out any gear, but donating, fixing, or using the material to make/repair new equipment."
oh *clap* my *clap* god *clap* These pants are legit. I have run the GAMUT looking for wool leggings/pants that are warm but breathable, and that I wouldn't walk through within a year of buying them (my thighs rub together when I walk). I'd tried most of the other brands you think of when you hear 'wool clothes', but I hadn't tried icebreaker because I was scared away by the price, having been burned by equally costly pants in the past. I did have a sweatshirt and a cap from icebreaker I wore a lot, and recently, I finally felt like I had enough $$ to give them a shot. They were so worth it I bought another pair a week after receiving the first. These are warm and comfortable, travel well (I just wore them for three days out of a five day vacation), and fit under my sailing foulies so I know they'll be a good option on race days. TBD if they'll function as ski long underwear, but I sized down when I bought my second pair in hopes they'll fit under my ski pants. I would call them 3.5 season pants, since they work even in summer for cool early mornings or late evenings. My one ding is the pocket situation -- it's really nice to have the option, but even though they feel deep, they don't hold gear well. I lost a lipstick and a chapstick on this last trip because of the pockets, but it's not really enough for me to dislike these pants.
Are you an expert? Make it official.
Are you someone who people trust for advice on what to buy? Join ExpertVoice today and find out which brands want to empower your expertise with access to exclusive education and insider pricing on their products. Explore brands, try products and share recommendations with our community.