Training tips and recommendations from pet experts
Ali Kuschel began training dogs 12 years ago with her own dog, Gidget — and she soon turned that passion into a profession. She's been a dog trainer with Cloud 9 Training School for Dogs for nine years, in addition to teaching private lessons. She helps pet owners train basic obedience, agility, rally, tricks and more.
When Ali's not helping others with their pets, you'll find her practicing everything from agility and rally to lure coursing (a sport where dogs chase a mechanical lure) and nosework with her own all-star canine athletes. We asked Ali for her training tips and recommendations.
ExpertVoice: What advice would you give to someone getting a dog for the first time?
Ali Kuschel: Puppy/dog proof your home so that you can set up your dog to be successful. Reward behaviors you like. Get in a training class that uses reward-based techniques to start building good habits for both you and your new dog!
Imagine you had a baby crawling around your home. You'd suddenly become very aware of what's on the floor or within their reach.
A teething puppy isn't all that different when it comes to safety. To puppy proof your home, make sure that hazardous items such as electrical cords, chemicals, human food and even houseplants, which may be toxic, are out of puppy's reach. If there are areas you don't want puppy to access, consider installing gates. Secure trashcans to avoid any unwanted foraging. And, if you don't want puppy to chew something, make sure it's stashed in a hard-to-reach area or closet.
EV: What products do you believe are essential for dog care and training?
AK: Every dog needs a quality food, a crate or kennel, a sturdy leash and collar, basic grooming tools like a brush and toenail trimmers, toys and enrichment-type feeding methods like puzzle feeders, dispensers and snuffle mats (homemade is good too!) and a good training class. There are so many varieties of the basics that it's hard to recommend specific products.
Some of the basics our experts love
45% off MSRP
9 Recommendations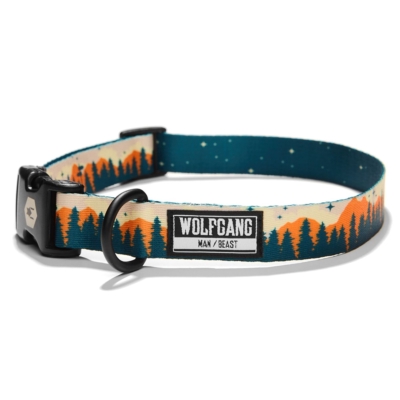 Awesome collars for my Goldens!
I bought 2 of these collars for my golden retrievers. My dogs love to swim, get muddy, play fetch, wrestle, etc. and these collars are durable! People at the park and on trails have complimented their collars and ask where we get them from. Highly recommend these!
40% Off + Free Shipping $50+
15 Recommendations
I can't remember life before this leash
We have 3 Great Danes, and trail run and hike with them nearly everyday. This leash has made walking and running with them so much more comfortable. When they stop abruptly to sniff or when they speed up there's no shock to my arm or neck (think 125 lbs of dog yanking on my arm) and surely it's much more healthy for their spine and joint health as well. Walking and running is so much smoother and enjoyable - I seriously don't know how I suffered through normal leashes for so long!
Up to 55% off MSRP
5 Recommendations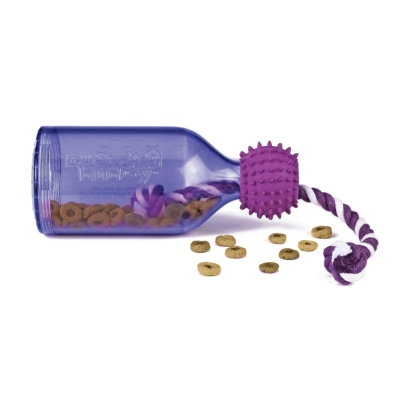 Keeps Spot busy for hours
We've had a few different puzzle toys. This one has stumped our dog the longest! Even once he's figured out how to get the treats he has a ton of fun!
EV: If a pet owner were to start with teaching three commands, which commands would you recommend and why?
AK: A recall cue is probably the most important so that owners can get their dogs back to them in any situation. It's a lifesaving cue!
I find a place or mat cue to be extremely useful too. A mat is a spot for a dog to hang out calmly while other things are going on. I use mine the most in the kitchen so my dogs aren't getting under my feet while I'm preparing food or "helping" me fill the dishwasher.
Mats have tons of other uses too. Rewarding attention or engagement is important too. This one may not need to be on a specific cue, though it can be. A dog who is rewarded frequently for offering attention is going to be more likely to offer attention when it's most needed.
50% off MSRP
22 Recommendations
Outdoor & Indoor bed for the pup
My pup loves the bed - it's cush, large enough for her (even though she's still growing), cleans up easily and can be rolled up.What more to ask for?!We bought two - one for at home and one to take with us in the car for climbing and camping!
Simply Quakers for Plato Duck Recipe
*Disclaimer I did not receive a free bag of treats this is one I purchased myself .The Plato Duck Recipe treats is the one product I do not feel bad for giving my pets as a treat. Every single ingrediant is something I myself would eat, such as brown rice and apple cinder vinger. The treat is of medium hardress so it doesn't hurt my older dog's teeth. I also feel as though I do not have to worry about my dogs gaining extra weight as the treats are not over processed junk with added cane sugar. I recommend this product for anyone looking for a treat that their pets will love with very limited ingredients.
Up to 40% off + Free Shipping $49+
3 Recommendations
Dogs love them
These treats have a strong smell, and even though they are light weight (freeze dried), the dogs love them. They usually go for the more dense chewy type treats, but they will immediately come running when they hear the bag crinkle.
EV: For pet owners who want to go above and beyond with their dog's training, what would you suggest they do first?
AK: Get some basic obedience and manners under your belt first. A sport dog that isn't also a great pet isn't much fun. Also, it's hard to get started in any sport if your dog can't come when called, pay attention and stay as needed.
EV: Are there any additional commands you'd encourage more active pet owners to practice more?
AK: Loose leash walking is an important skill and probably one of the hardest to teach. A dog that walks on a loose leash is likely to be calmer and better able to follow other cues.
EV: Do you have any general training tips that you'd like to share with our experts who are newer to the dog world?
AK: Set your dog up to be successful, increasing distractions and challenges slowly. Reward behavior you like especially in more difficult situations. Advocate for your dog. Don't force them into situations they aren't comfortable with like making them say hi to people or dogs when they'd rather not. Of course, there are things dogs have to do that are uncomfortable, like vet visits, so work to make those as positive as possible.
Overall keep doing things with your dog, training, hiking, swimming and many other activities allow you to keep practicing your skills and keep building your relationship.
Head outdoors and build a bond with your dog
For outdoor activities, Ali recommends a longer leash and a well-fitting harness that won't restrict your dog's shoulder movement. Here are a few additional products ExpertVoice members had to recommend.
50% off MSRP
32 Recommendations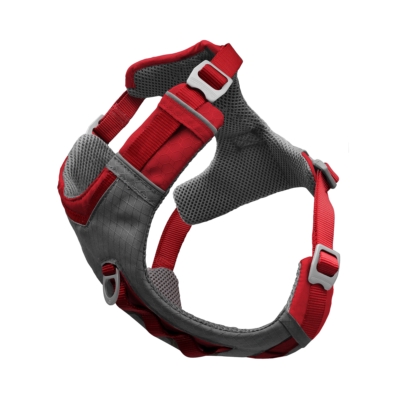 Pup & human approved and highly recommended
My pup has run this harness through the wringer the last six months... Spring mud, desert sand, sage brush, freestone rivers, willows, and the good'ol fallbacks of pavement and sidewalks - both on and off lead. Throughout our adventures the harness has remained securely in place. The fit on my pup was great & ran true to Kurgo's size chart. Making fine tuned adjustments was easy. Construction is solid and durability has been great. I've put the handle to use multiple times while helping my pup over obstacles or lifting her in and out of my rig - I have faith in using it with my best friend's safety depending on it to do its job. My only critique is that the daisychain on the chest seems a bit superfluous, and possibly creates an additional risky snag potential if you keep your pup harnessed up while off lead in the back country... I don't see much reason for anything other than the metal tag ring in that location. Hard to think of anything I'd clip to the daisychain to dangle from my pup's chest. Other than that, it's been a perfect harness. I give it five stars regardless of my opinion of the daisychain, because I've really been impressed with the quality, durability, and other functionalities of this harness.
40% Off MSRP
15 Recommendations
Bad ass dog pack!
We generally take our 60 LBS pit husky on all our hiking adventures (land management dependent)We tried a few other packs that were OK at best when I decided to buy one of these without the dog trying it on first. To our surprise it fits her perfectly! Since getting it earlier this summer, we have put roughly 150 miles on it without any obvious discomfort from the dog. No rubbing/chaffing on her stomach or underarms. The handle on the top of the pack is a huge plus for more technical parts of climbs when i want a better hold on the dog. When this one wears out we will be sure to grab another!
Seresto collars are a price efficient alternative to monthly topical applicators. Many pet owners realize how costly it is to keep a supply of flea and tick applicators on hand, which can be anywhere from 8 to 15 dollars per applicator for Advantage or Advantix versus the Seresto collars' 6 to 8 dollar per month price point (depending on sales pricing.) While the topical applicators can be obtained for cheaper through vets by purchasing in bulk, owners still need to remember to apply it monthly. I can personally attest to how annoying that can be as my dog hates anything and everything from brushes to nail clippers, and topical applicators are no exception.
40% off MSRP + Free Shipping
8 Recommendations
This gizmo works.
This thing actually works. My dog is a miniature irish wolf schnauzer, and she loves to hunt rodents and other small game. She is constantly running thru tall tick infested grasses, and we have found zero ticks embedded on her this year. We do find the occasionally tick in the house but its a worthy trade for no chemicals. The "natural collars" do not work as well as this. I will be buying one for next season as well.
Up to 40% off MSRP
42 Recommendations
Best tool on the market
This e-collar has been a godsend for my communication with my dog. I have a high-drive, high-energy working line GSD that needs firm boundaries and effective communcation. I really like that there are various modes and intensities I can use where needed, and she has responded fantastically to the tool. An e-collar should be a tool in every dog owner's arsenal to improve communication and boundaries with their dog, and SportDOG clearly makes the best e-collars on the market. I can't say enough how happy I am with this product!
Up to 55% off MSRP
19 Recommendations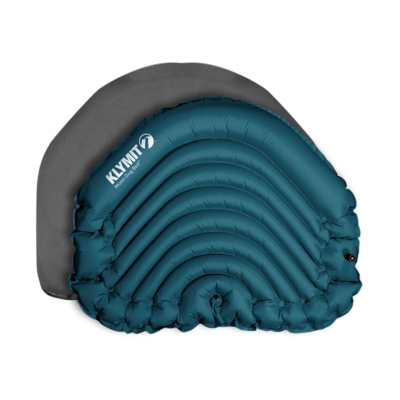 Great Dog Bed for Car Camping!
This is a durable, easy to inflate bed for car camping with dogs. I love that it comes with a cover, so that it doesn't tear when the dog steps on it. Shape is great. The best thing about this bed is the shape! Props to Klymit for this design. I was honestly concerned this wouldn't be large enough for my 120lb Cane Corso, but because of the shape of the bed, he is able to curl up in his normal sleeping position and still has a little extra room! Love this bed.
Are you an expert? Make it official.
Are you someone who people trust for advice on what to buy? Join ExpertVoice today and find out which brands want to empower your expertise with access to exclusive education and insider pricing on their products. Explore brands, try products and share recommendations with our community.