Categories – All Experts
Discover all that your expertise, passion and knowledge can earn you.
Unlock perks based on your experience and knowledge like:
Save up to 60% off MSRP
Early access to product previews
Share feedback with your favorite brands
Behind-the-scenes content
Access exclusive product content
Brands want to connect with you.
If you're the type of person who gets asked for advice and recommendations on what to buy or where to go, then you're what we like to call an expert—and brands like these want to connect with you.
It's simple to get started
Simply sign up and tell us a little about yourself, like where you work and what organizations you're a member of.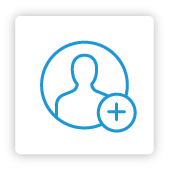 "I find confidence, accomplishment, and empowerment when I push myself outdoors."
"Even from a young age, it was instilled in me that life is an adventure. Mixing passion and profession, leads to a richer life."
FITNESS AND TRAINING EXPERT
"My two passions are beauty, and traveling. What makes me an expert is the love and dedication that I hold for both."
Not sure if you qualify? Drop us a line.