Brooks Q&A: Driving results with the Campaign Manager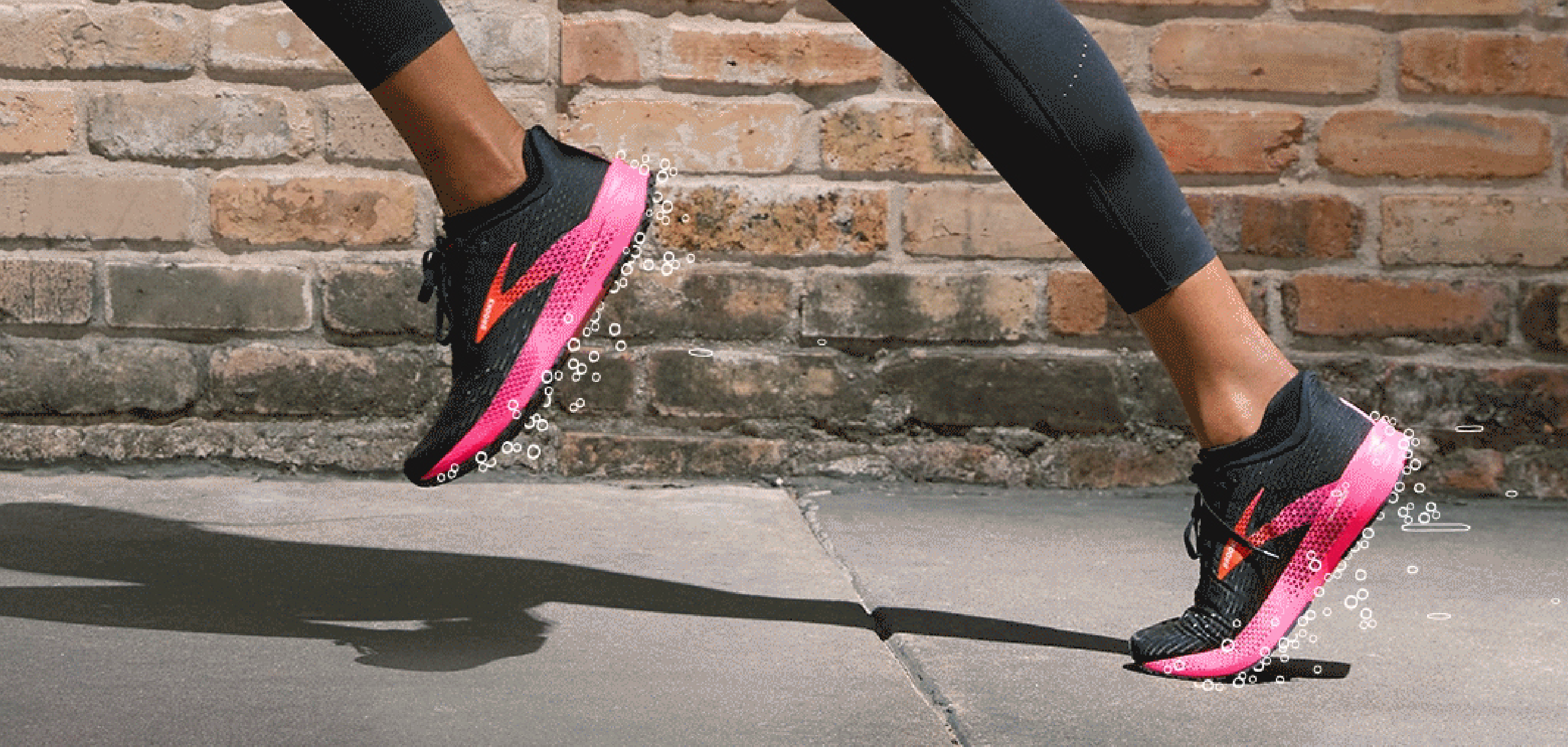 How Brooks builds awareness with running experts and enthusiasts on ExpertVoice.
We recently sat down with Brooks — a brand that's been "thinking on their feet" for over 100 years and revolutionizing the running industry.
Brooks was an early adopter of new features like the Campaign Manager, launching more than 10 campaigns in 2022.
The ability to launch campaigns on-demand helped Brooks consistently reach more experts in the running industry and beyond, boost their awareness of products and get industry experts buying. They also leveraged support from ExpertVoice Studios to create a dynamic custom lesson about its Nitro technology.
The Ghost 14 Campaign:
Brooks had an excess inventory of their Ghost 14 cushioned road-running shoe and launched a Seeding Campaign on ExpertVoice to boost its sell-through. Brooks targeted retail sales associates and industry professionals and offered a limited-time 70% off MSRP discount to drive sales during an initial three-month sale.

Campaign results:
Brooks sold 230% more of the Ghost 14 running shoe during the campaign than in its prior three months on ExpertVoice.
Over 16k credentialed ExpertVoice members purchased a pair of the Ghost 14.
Brooks collected 400+ organic online product reviews with an average 86% positive likelihood of recommending this product.
Brooks hit the ground running with marketing strategies that use new campaign types and guided service tools in the Advocacy Platform to strengthen relationships with running experts.
Q&A with Jacquelyn Stone, Digital Guru Supervisor at Brooks:
How have you used the Campaign Manager in the Advocacy Platform to help meet Brooks' company-wide goals and initiatives?
The Campaign Manager has helped us do two things: build hype around new products and move products that might have a slow start. After testing these campaigns for a few months, we realized this tool drove traffic to these products and to our store as a whole!
What are your personal best practices for planning and launching campaigns in the Advocacy Platform?
I build a content calendar at least 4-6 months out. I work directly with our sales managers to ensure we target the right product and audiences and make final adjustments as we get closer to the launch. I try to send each month's campaign out to the ExpertVoice team the month prior so they have time to build the store. 2-3 weeks before I want it to start, I send campaign flyers to our sales rep and tech rep team (Gurus) to hand out in-store. We have also partnered with a few retailers on some of these campaigns, and have had them spread the word internally as well.
How long does it typically take you to create and publish a campaign on ExpertVoice?
The process on my end is typically pretty short. It takes me 5-10 minutes to actually build out and publish campaigns via the Campaign Manager. The ExpertVoice team builds the store for you and sets up the promotion, so it isn't a huge lift on my end.
What has been the most impactful campaign you've created and launched on ExpertVoice, and why?
As of right now, the Ghost 14 Seeding Campaign has been our most impactful. It was the first campaign we ever built on the site, and we have had it running for several months now to help us close out this product. This tool has been crucial in helping us move units, as we had too many in backstock. Now we are nearly sold out, which is where we wanted to be.
Why is seeding products like the Ghost 14 to ExpertVoice members important to you?
One, it allows us to reach out to users who have never tried our brand before or wouldn't have tried it without the deal. It allows us to service not only runners — but field workers, nurses, military, law enforcement and many more experts across the workforce.
It's also been essential to us in moments like after COVID, when many brands dealt with excess inventory; we were able to clear through a lot of this inventory and reach new audiences simultaneously.
How are you measuring success with your program on ExpertVoice?
First and foremost, through the variety of our experts engaging. If we have a lot of first-time learners and buyers, then we've been successful.  Lastly, we want buyers to be happy and confident in their purchases. Seeing the number of positive product reviews is huge to us, and the Campaign Manager helped grow our library there.
The Brooks team continues to leverage the ExpertVoice Advocacy Platform to support their company-wide marketing initiatives and seed products to industry insiders. Learn more best practices for launching advocacy marketing campaigns on ExpertVoice here.
Start creating campaigns on ExpertVoice.
Let's talk supplements and natural medicine. One of our top health and wellness experts shares her favorite supplements, how to live healthier and her personal experience with fighting PCOS.
Read More