Experts' top picks for coffee lovers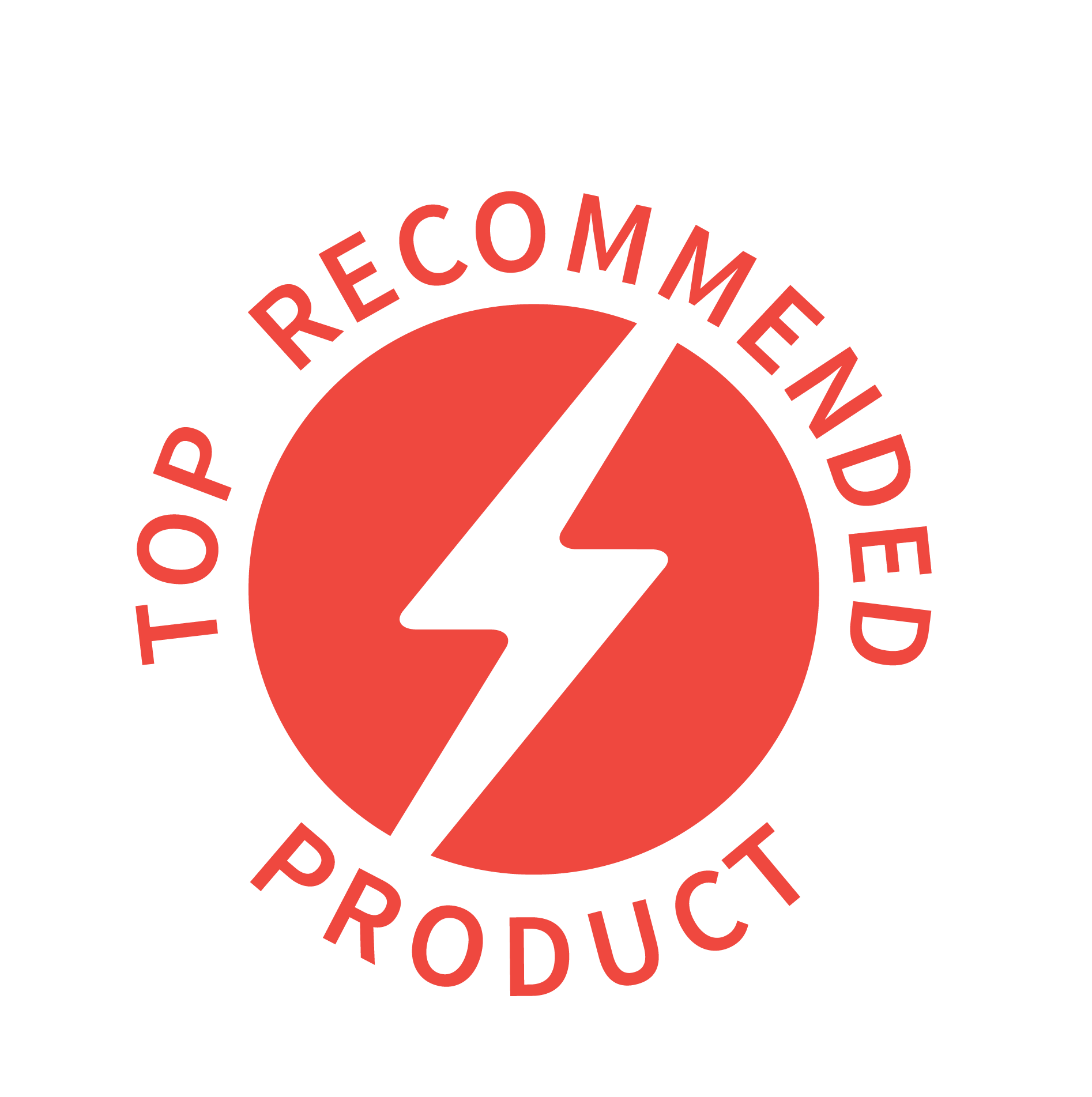 Turns out, experts drink a lot of coffee. Whether fueling up for a day of essential work, a trip to the backcountry or another day spent at home, they've turned their expertise to crafting the perfect cup.
"Coffee is chemistry — temperature, ratios and technique matter. Ingredients matter."
— ExpertVoice member, employee and in-house coffee expert Dan Roth
When less is more
A lot of things changed in 2020, including people's coffee habits. While some people found themselves consuming more cups at home, others needed less coffee to get through the day.
Across the board, many experts took their extra time at home to perfect their brewing technique, discover new beans or invest in better gear. Experts improving on a new craft? We aren't surprised at all.
"How have your coffee habits changed due to the pandemic?"
Ted Fortier: "I'm taking more time to enjoy my cup each morning instead of drinking from a thermos that dulls the taste. Sometimes I'll make a second cup or an espresso shot."
Erin Scanlon: "Since we had time in the morning to sip and enjoy the coffee, we started to pay more attention to the flavor and began putting more thought into the process. This includes buying better (organic, medium roast) beans and using filtered water (our tap isn't so tasty)."
Norman Hansen: "Honestly been more intentional when drinking coffee. Making it less often but taking my time and loving the process when I do make it. It's almost a therapy for me to make pour overs from weighing and grinding the beans to when the water hits the beans for the bloom. It's all such a beautiful process!"
Amber Krisp: "Brewing more elaborately. I'm finding I enjoy the process of brewing instead of just using my Keurig all the time."
Back to the basics
We asked experts what they do to get the perfect cup every day. While several people shared impressive routines and setups, many agreed that it's easy to brew well when you focus on a few basic elements: filtered water, good beans, a proper grinder and a quality brew method.
Water matters.
Joshua Kokoa: "For the best coffee experience, start with a great cup of water, clean water can make a world of difference. Then brew with patience; whether it be French press, pourover, Aeropress, percolator, cowboy coffee, etc. have patience and allow those ground beans to brew in that pure hot water."
Expert-recommended filter:
Great pitcher!
I've only had it for a week but so far I love it! Water tastes great, and it's a beautiful design. I was a little concerned that the glass option was going to be too small for my family but it's been great. It also fits perfectly in my fridge as is. Some other reviews said the larger size made them have to adjust some shelves. I was also concerned that the glass pitcher would be too heavy when full but it's really well balanced so I haven't had any problems. I am keeping a small silicone square at the bottom of my glass shelf where the pitcher sits just so it's a little softer of an impact when I set it down. I have read some reviews that the glass has broken easily so I'm just trying to be cautious. I have teenagers who aren't always gentle.
Beans matter.
Experts stressed the important of buying whole beans, grinding just what you need for the day and weighing your grounds to create the freshest, best-tasting cup. More on how to choose a roast later.
Most recommended beans on ExpertVoice:

Seriously delicious coffee!
The Daily Grind from The Coffee Ride is a wonderful coffee that's full of flavor without being overly acidic. The fact that they roast their coffee to order so it's as fresh as can be once delivered really makes quite the difference! After drinking old stale grounds for years, I'm thinking that a change to a new roasters with an emphasis on quality and fresh roasting to order is exactly what I'll be doing. Thanks guys!
The grinder matters.
Across the board, experts recommend using a burr or hand grinder to achieve a precise, uniform grind. Always grind to the proper coarseness for your brew method, too. If you're using a drip coffee maker, you can grind to a finer consistency, while a French press benefits from a coarser grind.
Brandon Nunez: "I would advise investing in a burr grinder over a blade grinder. The burr grinder allows for uniformity of the grounds. Bladed grinders do not allow for uniformity and waste the potential full extraction of flavor from the coffee beans."
Expert-recommended grinder:
Great beginner's burr grinder!
This is a fantastic grinder for someone who is beginning their specialty coffee journey and that really wants to work on dialing in their coffee at home. You can calibrate it enough to grind fine enough for espresso and extremely course for French Press. It's super easy to clean although the only downside is you have to clean it often because some beans may stay near the burrs. I usually put it on the highest setting to expel the remaining coffee and use a hand blower (that you use for a camera lens) to get it all out. For the price, the amount of grind settings, and consistency of grinds, I would highly recommend this grinder.
Brew method matters.
Experts may be divided on how they like to brew their coffee — with drip, French press and pour over taking the top three spots — but they all agree that paying attention to your specific brew method matters. If you're brewing with a French press, grind your beans for a French press and don't plunge too early. If you're using a drip machine, give the grounds time to bloom.
If you've been making your coffee the same way for years, consider shaking up your routine by experimenting with a new method, like Riley Poff.
Riley Poff: "The best cup of coffee does not always have to be hot. You may want something a little cooler to take with you. Most prepare coffee the night before and cold brew is pretty light preparation. About 1.5 cups of coffee (ground) with 3 cups of water. Let sit overnight, strain in the morning (use coffee filter as a strainer) and you have cold brew (remember its concentrated, so add more water or milk if needed). Usually brings out a little more sweetness [in] your coffee and leaves out the bitterness. I have actually found I like certain coffees more cold than hot this way!"
Expert recommendation:
Vail Mountain Coffee & Tea Co.
Colombian Supremo
Drinking this right now. Great flavor and smooth. Caffeine is definitely a little higher. This is a good one.
Which type of roast do you prefer?
Some experts also said they shop by roast first and foremost, which refers to how long green coffee beans are roasted and what color they achieve. This affects everything from flavor notes to acidity to caffeine levels.
A recommendation for every roast
Light: More acidic, bright flavors
Expert light roast recommendation: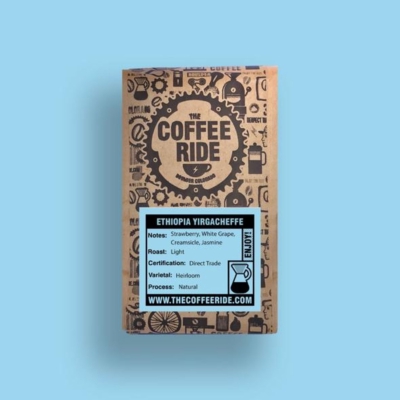 Euphoric.
Nose and taste are incredible. Liked the Sumatra too, but the Yirgacheffe freshly ground smells like heaven and the flavor is rich yet sweet. I cheat and grind the night before and it's torture walking by at night before waiting for the am. Do it. No affiliation. Love it.
Medium: Balanced flavor and acidity
Expert medium roast recommendation: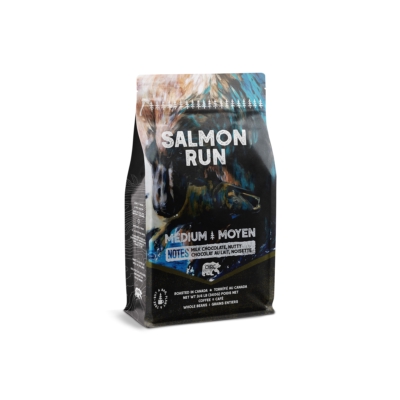 Canadian Heritage Roasting Company
Such a good cup of coffee
Trying this coffee after really enjoying the Bison beans which I really enjoy. I am normally a cream and sugar coffee drinker but this is so good, I have started to drink it straight. So smooth, not bitter and just delicious flavor. I'm hooked! Get it? Salmon Run, hooked... Please enjoy this coffee.
Dark: Smooth and mellow, less acidic
Expert dark roast recommendation: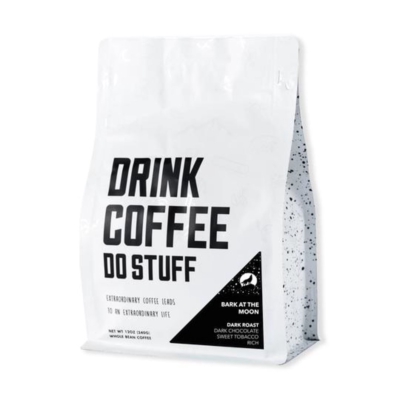 Howlin' good way to start the day!
Having gone through a few different roasts from DCDS, this takes the (coffee)cake!Velvety smooth, deliciously balanced, & somewhat cocoa-y with some OV half & half. If you're ever lucky enough to make it to a "cupping" event, it's refreshing to see the pride & energy Nick, Laura, Brad & the DCDS crew put into extracting the best flavor (and stoke-inducing caffeine) from their blends!Plus, the packaging is super portable & maintains a supreme seal for "doing stuff" (camping, bikepacking, etc).
Make those beans shine
Once you have the right beans, what's next? Experts shared some of their top tips for taking their daily cup to the next level.
"Buy whole beans and grind them in small batches. That way, they'll stay fresh and be the exact grind for the brewing method you prefer. I also love brewing the beans with spices like cinnamon and cardamom for flavorful coffee."
— Elizabeth Johnson
"A couple drops of fresh maple syrup make a morning cup of coffee very enjoyable."
— Jake Zimmer
"When making a cup of drip coffee, add salt to your grinds (about 1/8 teaspoon). Smoother flavor, easy on the stomach."
— Joshua Feheeley
What experts recommend for coffee on-the-go or an instant cup of joe
Top recommended travel mug:
Best on-the-go grinder:
Favorite camp coffee maker:
Expert-approved instant coffee:
Fan-favorite instant mushroom coffee:
Are you an expert? Make it official.
Are you someone who people trust for advice on what to buy? Join ExpertVoice today and find out which brands want to empower your expertise with access to exclusive education and insider pricing on their products. Explore brands, try products and share recommendations with our community.